Jazz / Hip-Hop Dance (Co-Ed)
We take pride in providing exciting, modest, and technique-driven Jazz and Hip-Hop dance programs!
Our ultimate goal, after each season, is to leave dancers with a feeling of accomplishment and the ability to perform confidently in front of an audience. We expand on these goals by teaching new life skills, such as handling situations involving team cooperation and hard work.
Our Jazz/Hip Hop classes will cover skills in both jazz and hip-hop. Dancers will do a short warm-up, review essential skills in both dance styles, and practice their current routines. To end this class, dancers will talk about their favorite part of the class, complete a goodbye dance, and receive a sticker and any handouts for the week.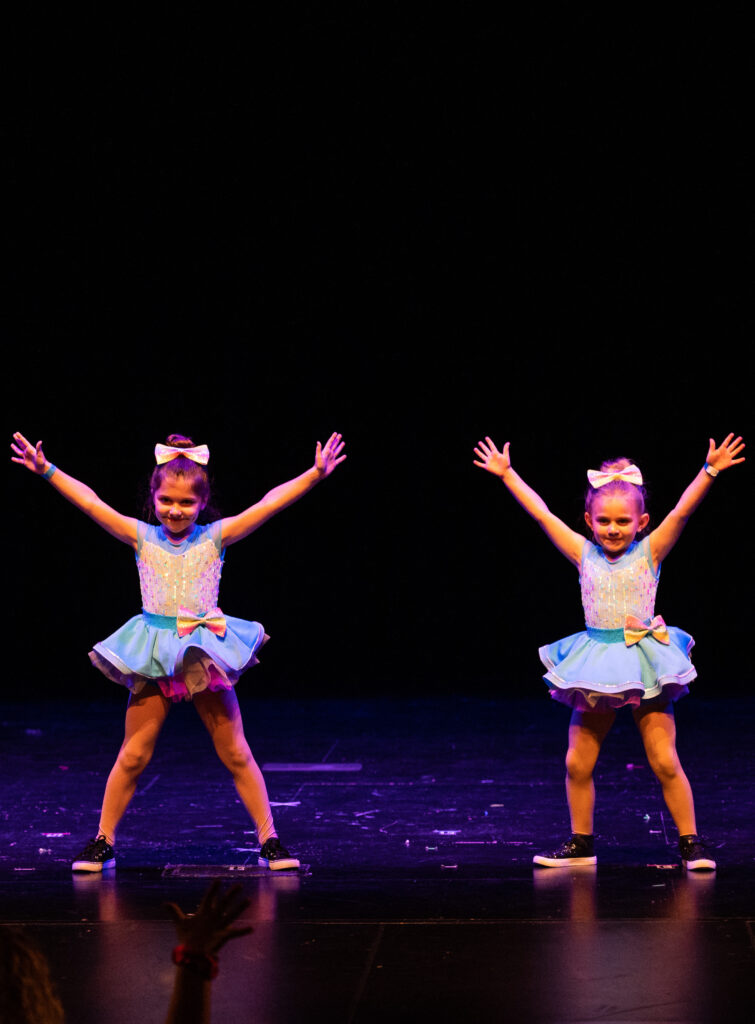 Jazz / Hip-Hop 1 (Co-Ed):
3-4 yr olds • 30 Minutes
Jazz / Hip-Hop 1 is for older Pre-Schoolers who are 3-4-year-old girls and boys that are nearly ready to start Kindergarten. The music for this class is fun and familiar to them and expands on the techniques learned by our younger classes. We do some warming up, stretching, progressions across the room (including chasses, kicks, and skips), super fun basic hip-hop skills, and counting. They will learn a multitude of steps they can show off at home as well as make fun memories in a safe and nurturing environment.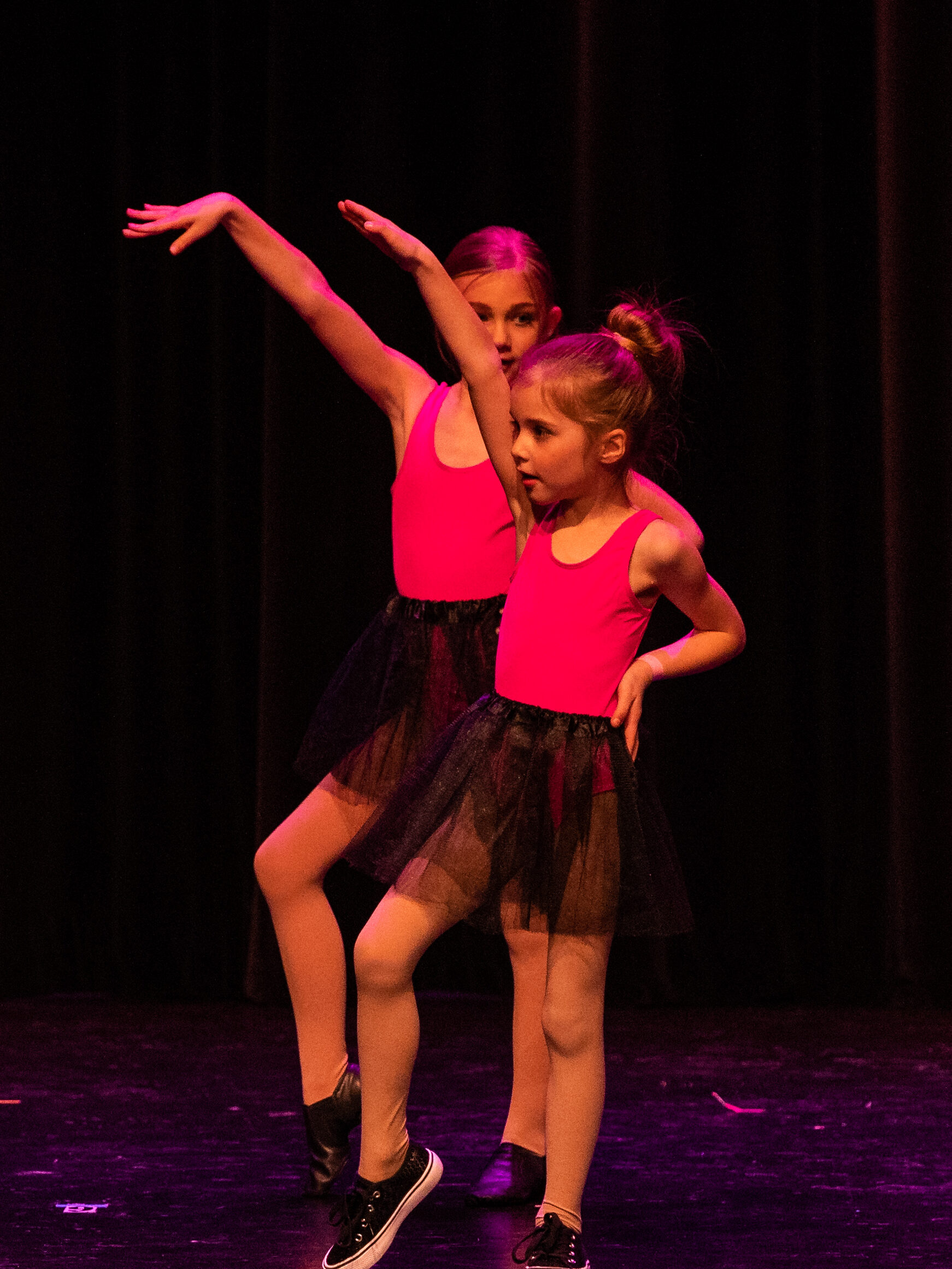 Jazz / Hip-Hop 2 (Co-Ed):
5-6 yr olds • 40 Minutes
Jazz / Hip-Hop 2 is for 5-6 year old girls and boys. Students will be building on the basics of jazz and hip-hop techniques to popular and age-appropriate music. Some of the techniques they will learn may include turns, kicks, leaps, and body isolations.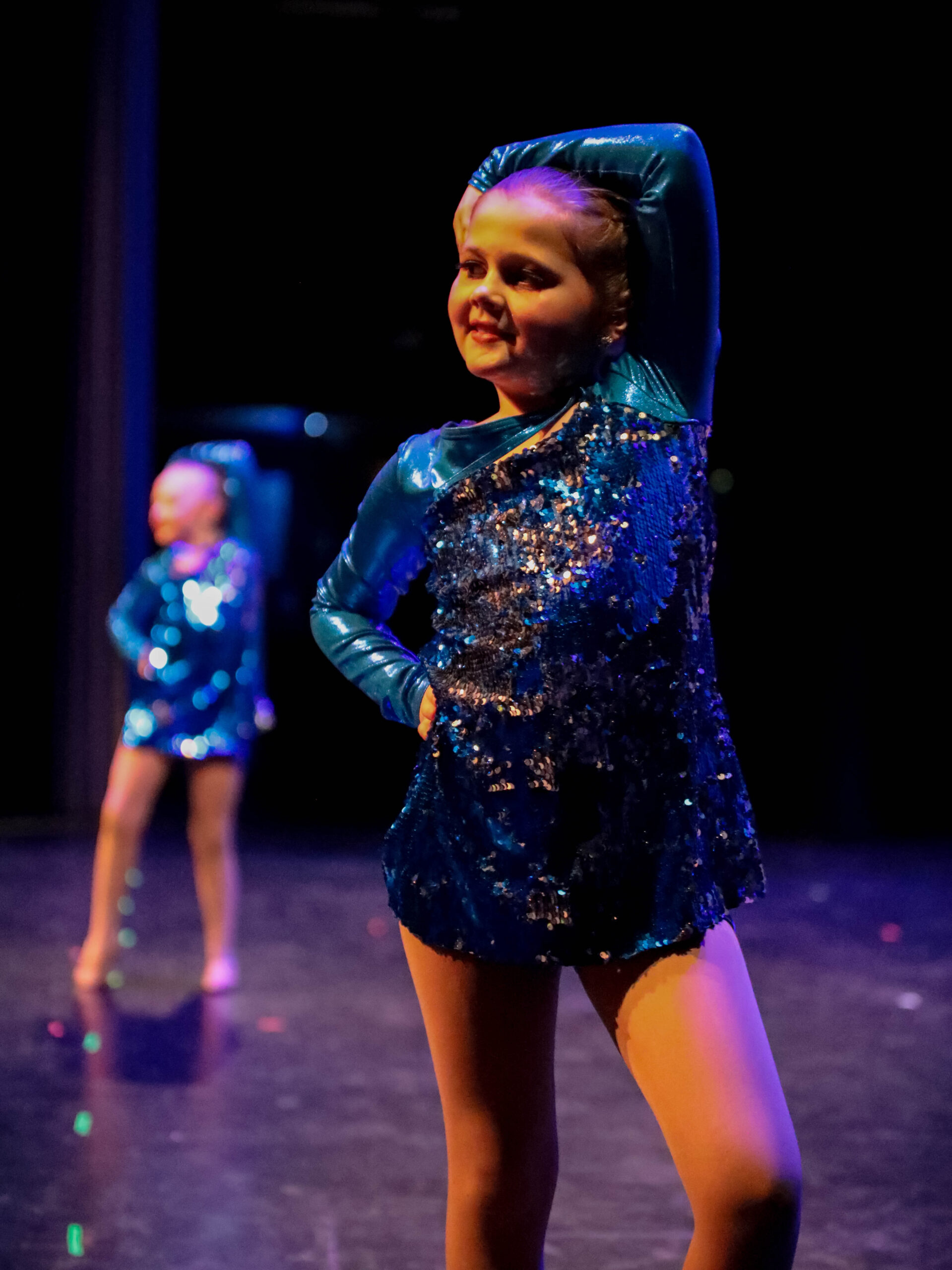 Jazz / Hip-Hop 3 (Co-Ed):
7-9 yr olds • 1 Hour
Jazz / Hip-Hop 3 is for 7-9 year old girls and boys. This class will be focusing on improving dancers skills especially for those that are looking to join our Company or Pre-Company programs or looking to continue their recreational dance career. Enhancing a dancer's confidence through upbeat and high-energy dancing while being encouraged to let their personality shine through. We encourage dancers who have dance in their heart and are looking for a structured environment to learn and grow to take this class.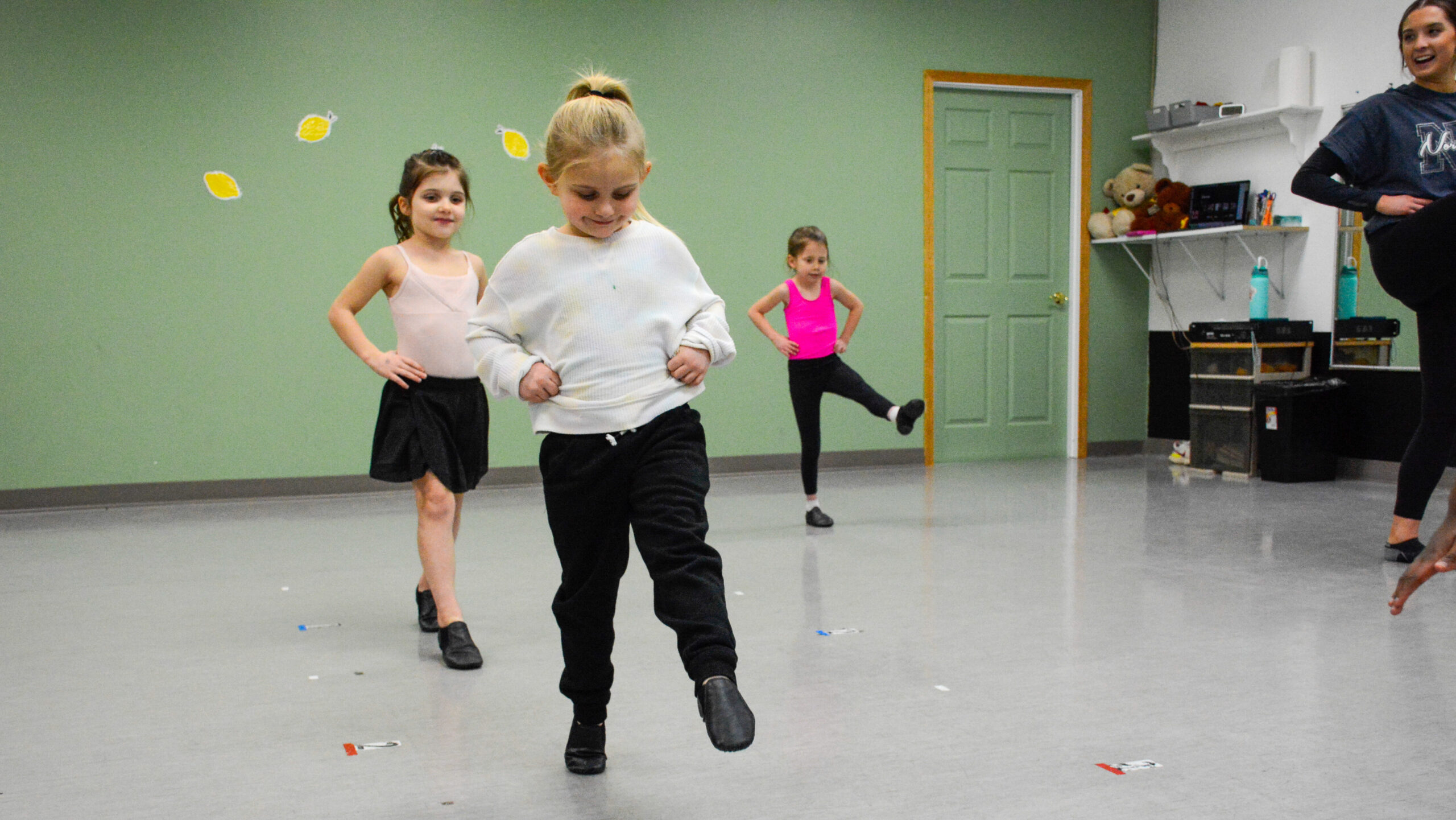 Why Choose Us?
Internally developed curriculum
Our dancers only dance to music with age-appropriate lyrics
Our instructors use a wholesome and positive approach while teaching
Low-cost but high-quality costumes are modest and unrevealing
Register here for Jazz / Hip-Hop classes!
Tuition is billed monthly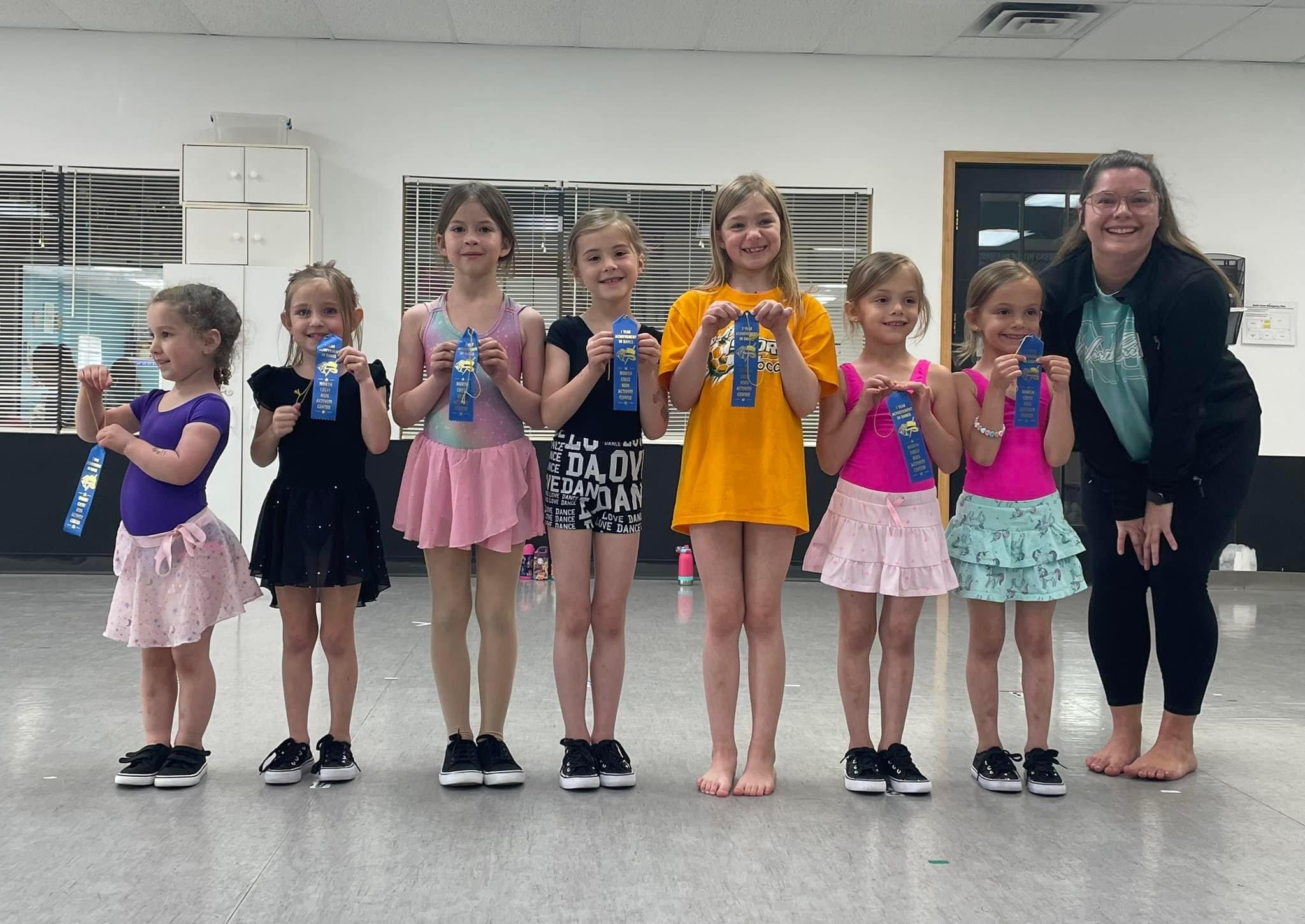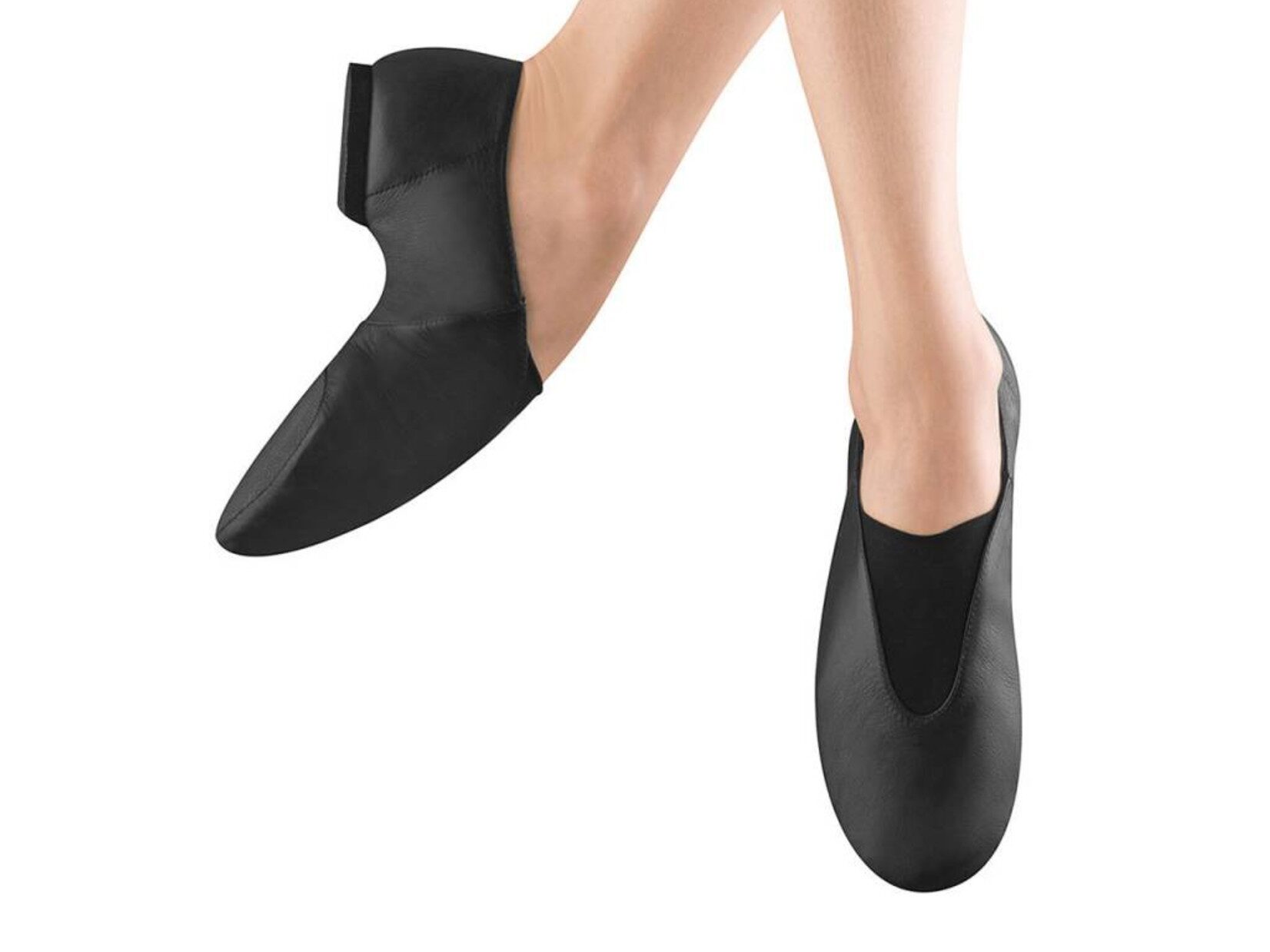 Shoes your dancer needs:
Girls: Black Jazz Shoes & Black Sneakers with White Soles
Boys: Black Jazz Shoes & Black Sneakers
For more information for new dancers, please visit the welcome packets page to view the dancer-specific packet and other important information.
Performance Opportunities
The Winter Performance is a dance production that features our Company North Crest Dancers. All recreational dance students are invited to perform as guests in two dances. All dancers in each style & level will dance together. Ex. All Ballet/Tap 1 classes will combine and dance on stage together for a separate ballet dance and a tap dance.
The Spring Performance is a dance show that highlights and showcases our Recreational Dancers. They will perform in three dance numbers at this show. We keep group numbers on stage to 12 so that all dancers are able to show off how special they are! Company North Crest will also perform several numbers; however, this show is focused on our recreational performers. The spring performance rehearsal takes the place of your final class for the month of May and choreography is again included in the curriculum. All dancers are expected to participate in the spring recital. Performance is a large part of dancing and many students thrive off of the idea of putting on a costume and getting in front of an audience.
*It Takes 2 Pea dancers are only asked to participate in the spring recital. An adult over 16 is required to join them on stage.
Summer Splash is our summer event where students show off what they have learned in gymnastics and dance and North Crest takes the opportunity to say "Thank You" to its customers by hosting a small reception after the event for the participants and their families and friends.
Get updates on the Team App!